The American Chamber of Commerce in Thailand has named Kudun and Partners as one of the 87 companies recognized for their corporate social responsibility (CSR) efforts in its annual AMCHAM CSR Excellence Awards 2021. The AMCHAM's CSR Recognition recognizes companies that demonstrate commitment to conducting business responsibly and giving back to local communities and the recognition is granted to companies whose CSR programs meet a rigorous standard of achievement.
Kongkoch Yongsavasdikul, a partner and head of KAPCSR of the firm remarked, "We are grateful for AMCHAM's kind recognition. Our CSR program is one of the core essences of the firm and we have always believed in giving back to the community and this is especially true when the pandemic wreaked havoc on the livelihood of the community. Recognition of such stature is significant for all of us and we are proud with what we have accomplished in 2021. Today's recognition will motivate us to continue our efforts for many years to come. Thank you very much."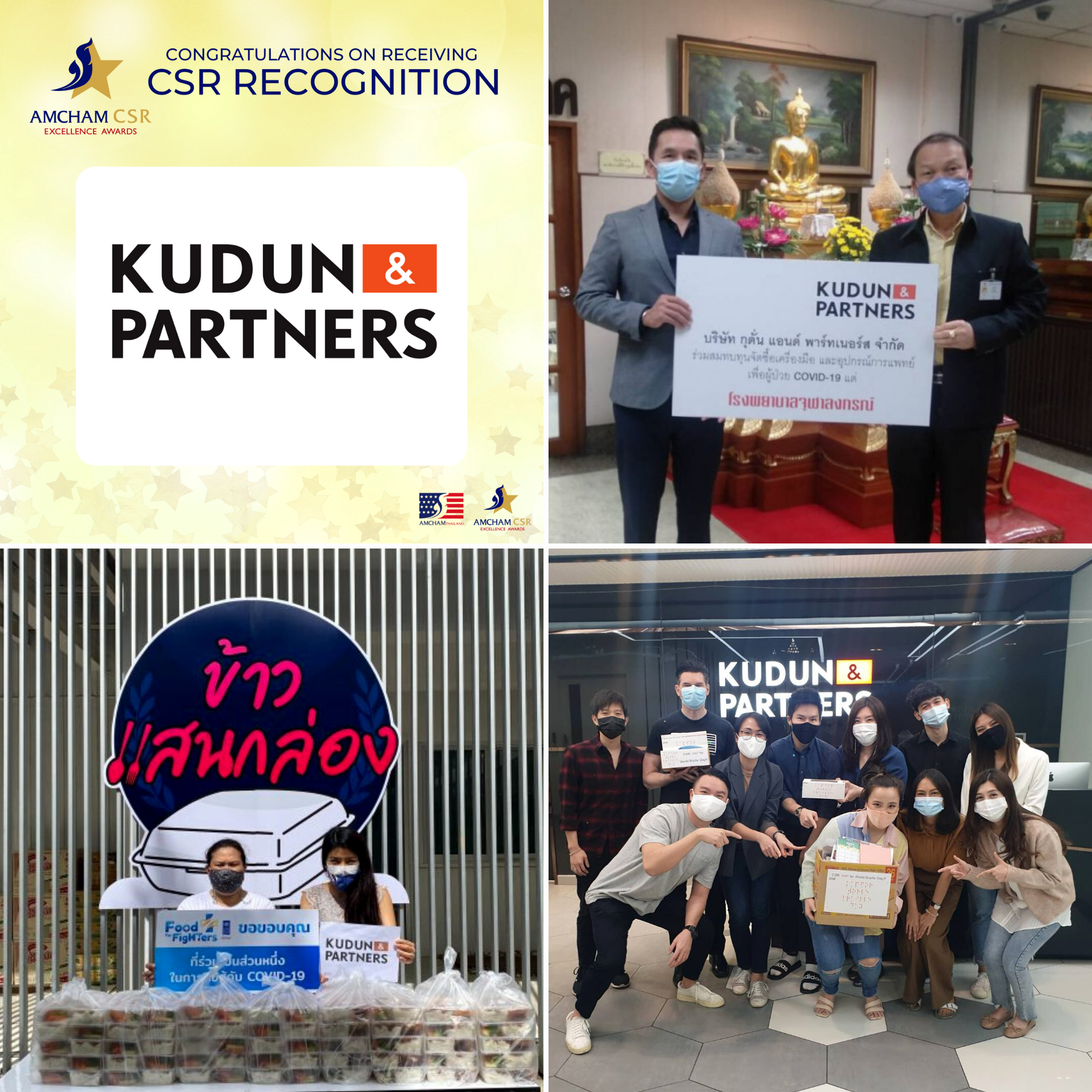 About KAPCSR
Kudun and Partners remains committed to contributing back to the community through our various CSR initiative. We understand that our responsibility goes beyond advising clients and it is imperative for us to help the communities to which we belong. We want to inspire not only our colleagues but also our clients and friends to make a difference. Our CSR is mainly focused on the top UN Sustainable Development Goals, which are:
Good Health and Well Being; and
Should any of you have any interest or ideas in CSR activities, please do not hesitate to reach out to the BDMC team.
#amchamthailand