As part of our CSR relief efforts, 400 food boxes have been donated by Kudun and Partners to people affected by the COVID-19 pandemic in Bangkok, Thailand through the "100,000 Food Boxes Project" (โครงการข้าวแสนกล่อง). COVID19 continues to take a toll on human lives, severely disrupting the livelihood of the community in Thailand and the rest of the world.
The "100,000 Food Boxes Project" (โครงการข้าวแสนกล่อง) was launched by the Chula Alumni together with the "Food for Fighters"' (FFF) network and Kuvanant Foundation to support those in need during the current Covid-19 pandemic.
Our donation is divided into 4 weeks, every Friday, starting from May 21 to June 11, 2021. We hope our efforts will help those in need battle through the pandemic.
For more information on the Food for Fighters project, please visit https://www.facebook.com/FoodForFightersTH/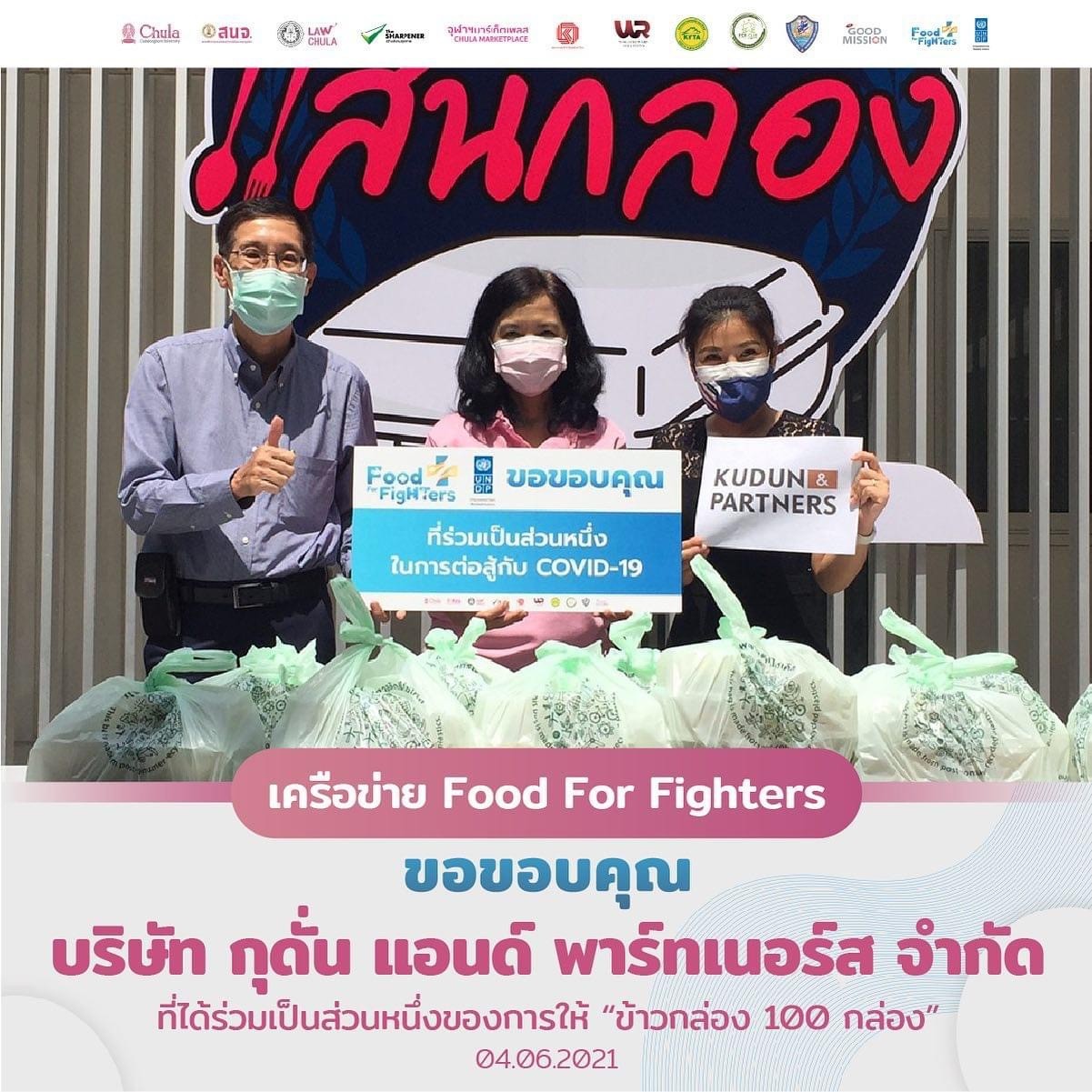 Kudun and Partners' representative, K. Thanchanok Srithaneadchai (right) with PTT Public Company Limited's Senior Executive Vice President and Group General Counsel, Miss Peangpanor Boonklum (middle) and Khun Makorn Phongthanapruek, Secretary-General of Chulalongkorn University Alumni (left)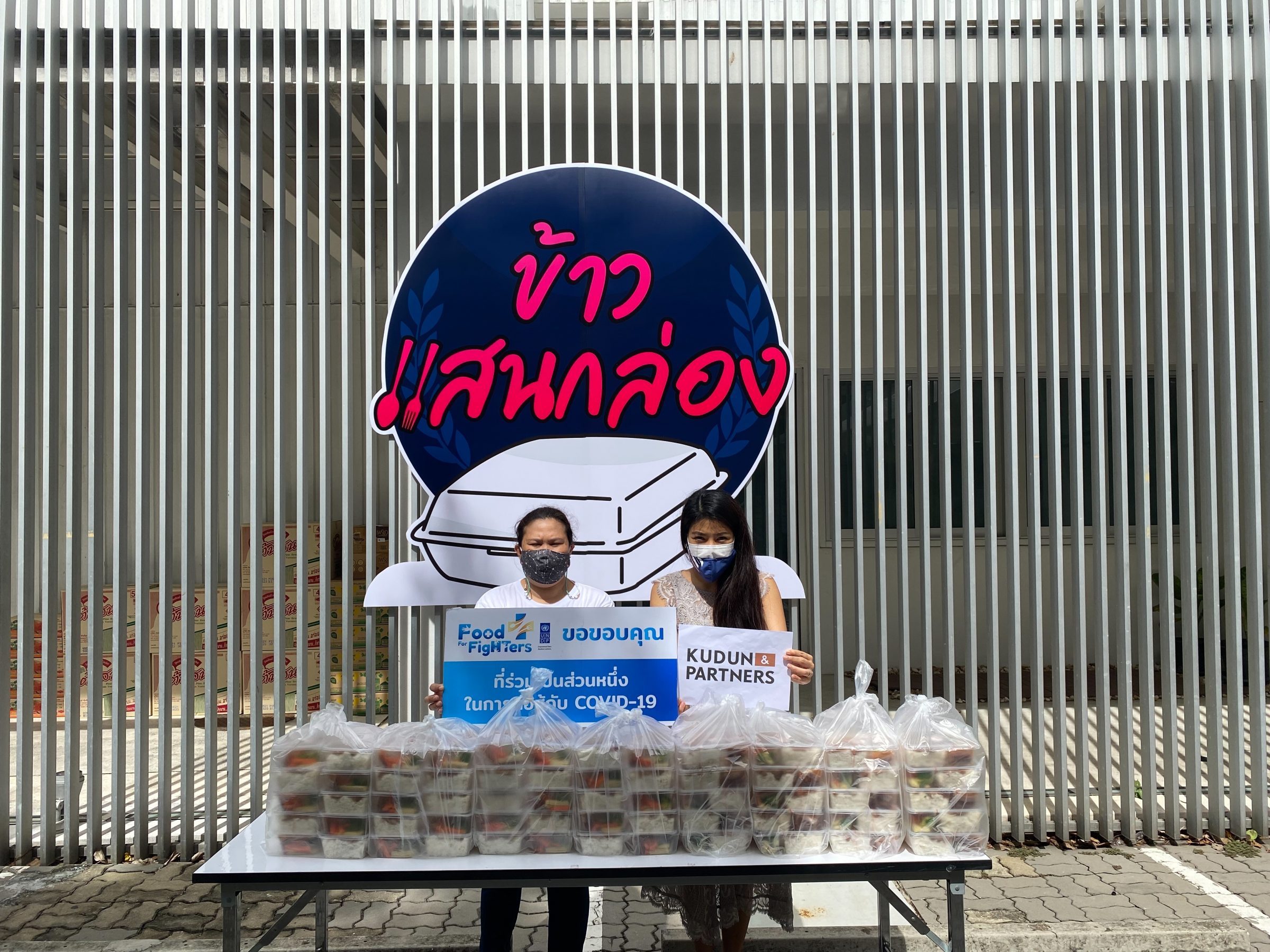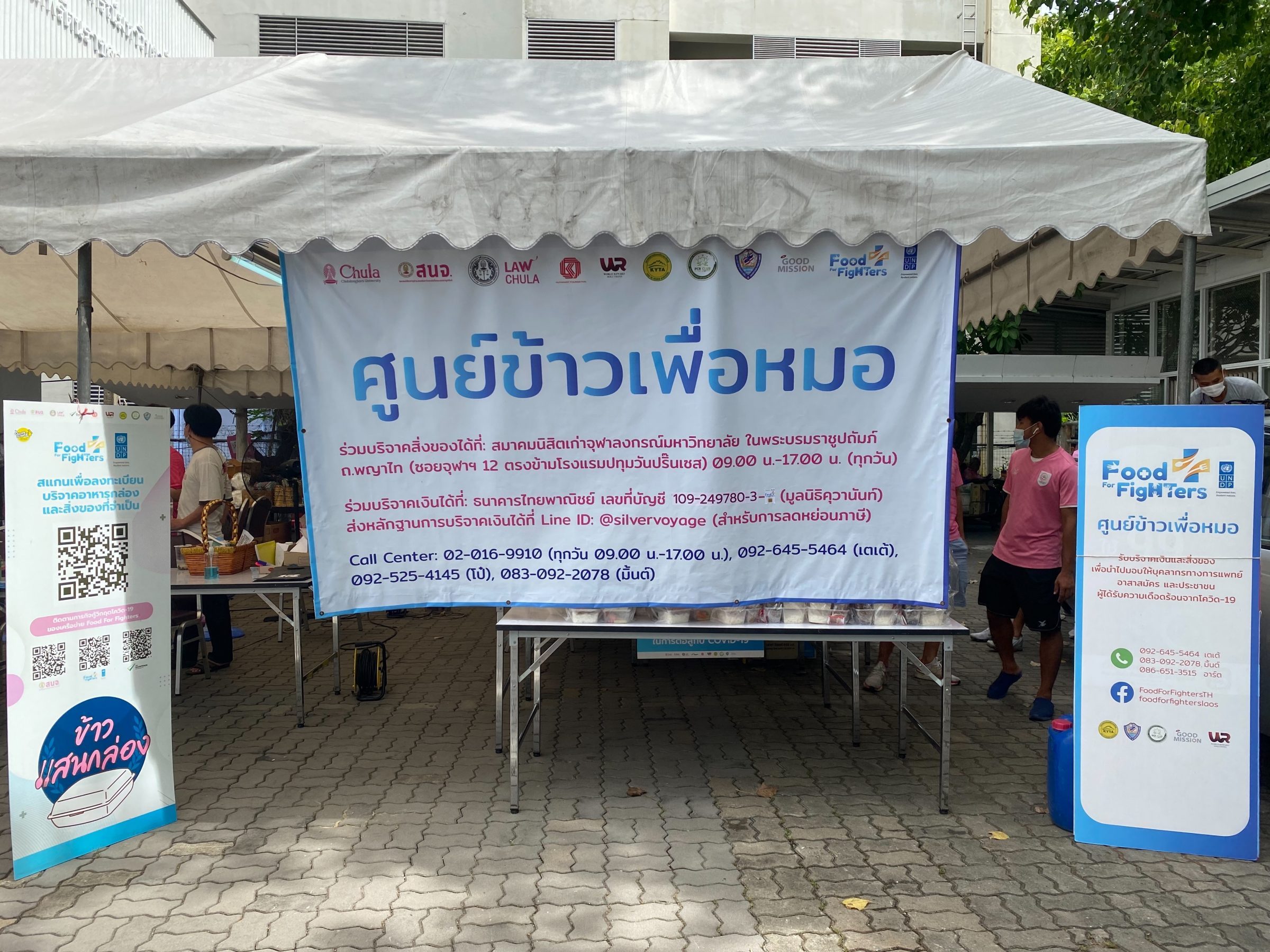 More sources: The Sharpener