In the latest "Employer of Choice" survey conducted by Asian Legal Business, we are delighted to be recognized for the first time as Thailand's Employer of Choice, 2022 by Asian Legal Business, alongside some of the longest standing law firms in Thailand.
The recognition of our firm as the Employer of Choice is reflective of the firm's forward-thinking and paradigm-shifting strategy since its founding in 2015. Our basic principles revolve around working together as a team, respecting and supporting one another as a family, fostering unity as well as encouraging equality and fairness. The firm practices an open-door policy where employees are encouraged to speak out and share their ideas. The partnership is steadfast in its belief that employees are the business's most valuable asset, and they hold frequent get-togethers, whether online or offline, to meet and speak.
This year, the firm has taken on a new initiative to engage in a variety of teaching opportunities, including providing legal and soft skill-related training/workshops to law students from some of the best and leading universities in Thailand. We continue to work with Chulalongkorn University's law faculty on a variety of academic programs, such as Essential Skills for Legal Practice, Tech and Spin-off Law Clinic, Startup Law in Thailand, and the Legal Accelerator for Innovation Commercialization.
The Employer of Choice rankings by Asian Legal Business, a Thomson Reuters publication, is based on the results of a survey that is open to employees of law firms, from the paralegal level right up to managing partner, and includes non-legal roles as well. It quizzes respondents on a variety of issues, ranging from career prospects within their firm to mentorship opportunities and work-life balance. The list includes the best law firms to work with across the Asia Pacific region.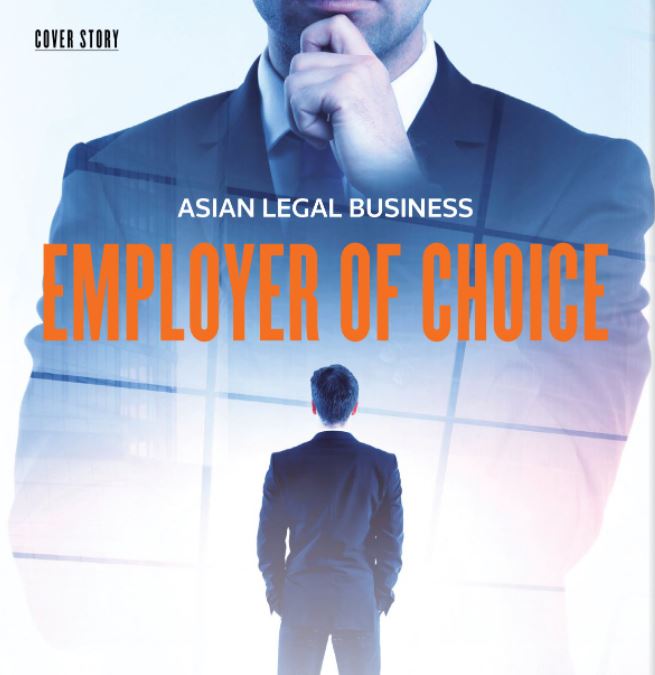 Find more information on this link.