On the occasion of World Braille Day celebrated globally on 4th January to raise awareness of the importance of Braille as a means of communication for blind and partially sighted people, our team took part in the firm's various activities supporting this CSR initiative, such as
Donating old calendars to the Educational Technology for the Blind Center;
Donating old glasses/ sunglasses through the Thai Volunteer Service organization; and
Making monetary contributions to the Foundation for the Blind in Thailand "มูลนิธิช่วยคนตาบอดแห่งประเทศไทย" (http://www.blind.or.th/) to support the Bangkok School for the Blind, the Skills Development Center for the Blind, the Educational Technology for the Blind Center, the Vocational Training Center for the Blind Women at Sampran and the Lighthouse Center for the Blind.
Apart from the activities above, one of the key highlight of this CSR initiative include reading for the application "Read for the Blind", the world's first innovation available in iOS and Android in creating audio books for the blind population under the Thai Blind People's Foundation, a non-profit organization with the key objective to support blind people to be able to survive in the society. More information can be found on www.facebook.com/ReadfortheBlind.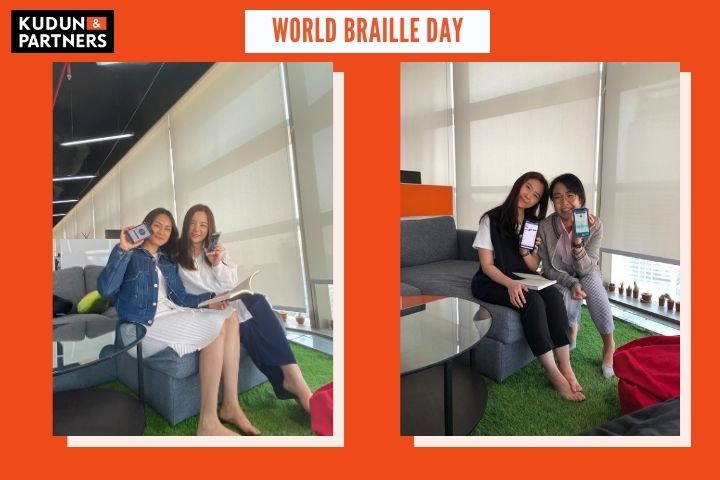 Led by our project champion, Suchaya Tangsiri, other members who took their time reading for the Read for the Blind application include our partner and associates: Chai, Thitawan, Nadthanij, Andaman, Amonwan, Tanutchaya, Jeeranant, Chuenkamol, Nutthar and Nantana.
---
Kudun and Partners CSR Program
Kudun and Partners remains committed to contributing back to the community through our various CSR initiative. We understand that our responsibility goes beyond advising clients and it is imperative for us to help the communities to which we belong. We want to inspire not only our colleagues but also our clients and friends to make a difference.
If you wish to know more about our firm's CSR program, reach out to us at bdmc@kap.co.th